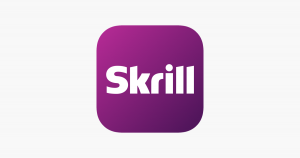 How does the Skrill?
If you know how Neteller works, or how it worked the old Moneybookers, you certainly know how the Skrill works. If you don't know, no problem! We explain:
Skrill is an online bank, or a "virtual wallet", as it is known on the web. Is operating on the market since 2001, and year after year is recognized by experts of the European Union as a meteoric growth. In it, you create your account and you can deposit funds to be used for multiple sites, or using your card Skrill Mastercard to perform your purchases or several transactions that require a credit card.
What are the advantages in using the Skrill?
The speed of this system is excellent! Let's say you want to get your money on your Forex broker for example. In doing so, might you be able to finish it all in one day. It allows integration is great and has attracted many users that move good amounts often.
The acceptance by the strongest companies in the world of gambling also is another strong point. Have an account on Skrill is warranty you can deposit and withdraw most popular sites and, because it is a virtual wallet, deposits made on the site are snapshots; This is a great advantage for those who have an important event to bet in the next few minutes and hasn't had time to deposit.
The prepaid Mastercard is more a convenience offered to the user, and may use it in any establishment that accepts the flag, as well as ATMs scattered in several countries around the world.
The Skrill is usually offer good competitive rates for both withdrawals at ATMs as for conversion rates. If you moves a lot of money, a lot of looting and has a great need to work with different currencies, worth taking a look at the rates offered by them.
How to register on Skrill?
If you have a basic English, you won't have difficulties in accessing the form through the "Sign up" in his own home page. Fill it with your personal information, create a password safe and don't forget to give true answers to the secret questions, after all they are the ones who will unlock your account in case you forget your data. By completing the registration, you will need to send copies of documents and proof of address to there and, once everything is approved, your account can be used at will and you may request your card.
To open your account, click here-> https://account.skrill.com/signup
Comentários